Hello all, i have a reliable source for the "obsolete" and increasingly hard to find ATT 41LM (also called  LUCENT 41LM later in production) Serial driver chips. If these go bad in your automation cards …… you dont even want to know what it will cost you for the "daughter board" replacement of these chips. So… here goes. After some dodgy dealings with some Pacific suppliers who … in actuality had no supply, i found this gentleman and company who actually get the chips.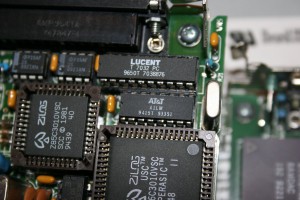 Hugh Iverson
Account Executive
Chicago Tech, Inc. / www.chicagotech.com
4043 N. Ravenswood Ave.
Chicago, IL  60613
800-442-4011 Ext. 6011
773-687-6011 Direct
312-948-9486 Fax
hiverson@chicagotech.com
They only have 1,100 of these chips left…. so hurry ! LOLz  two or four of these will probably last you two lifetimes. They are around $7 each for these (because they are hard to find). These Chips are robust and seldom fail, or so the story goes. Never hurts to be ready for seldom.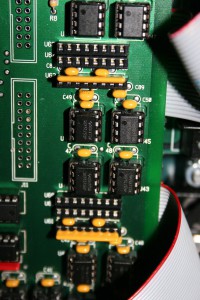 Also i had Harrison replace two chips in one of my peri-proc  boards ( model # SN75176BP ) that brought my serial from not working…to working. Harrison did the repair for a really reasonable sum as well…Kudos and thanks to Brian Cox @ Harrison.
I did the same replacement on all my other cards and they were repaired as well. the chips are located @ u47 and u48 on the peripheral processor boards. there are ten identical chips in the same section. Might as well replace them all since they are $.60 (thats 60 cents)  each. Heres where you get those.
http://search.digikey.com/us/en/products/SN75176BP/296-1739-5-ND/277385
I had a ground fault in my mains power that fried the chips. Good ones to know about.